Security is a top priority to modern man, this is not a recently acquired priority, in fact, it has always been a top priority to man. Due to this, man has developed better and efficient systems of protecting himself; unsurprisingly security equipments have undergone immense development over the years. Locks have not been an exception, especially considering the fact that we are currently living in a keyless era of locks. One example of these technologically advanced locks is the Schlage Connect locks. Schlage connects can be described as a superior residential modern technology lock, that keeps your home effectively secure and is at the same time super convenient.
Resources:
www.tigardlocksmith.org
schlage.com
homedepot.com
Schlage Connect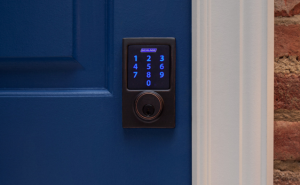 The first time Schlage connect was introduced in the market as a keyless electronic lock, it appeared to be futuristic and overrated, but their necessity has come to be appreciated over time. This was clearly reflected by the results of a survey conducted recently in America which indicated that more than sixty five percent of Americans would consider a keyless electronic lock if they could more easily access their homes without compromising their security. While over half of Americans believe that a keyless lock on the door will save them time. This survey clearly indicates the type of society that we will be in, in the near future ,therefore this write up takes an inside look at Schlage connect, and its irresistible benefits.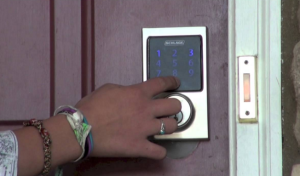 Basically Schlage connect touchscreen deadbolt (that's the official full name of Schlage connect) is a keyless security lock that combines advanced features of lock technology to effectively and conveniently offer you security. Schlage touch is available in two styles, Schlage connect Camelot touchscreen deadbolt and Schlage connect century touchscreen deadbolt. Both styles are available in Amazon at around $ 164.69. One major amazing feature of this keyless system is that it is compatible with any home automation system; this allows you to control your home from technically anywhere. Apart from the compatible nature of Schlage connect; these keyless locks also have other numerous features that make them to be of great design, efficient and at the same time convenient. Some of the amazing benefits that this modern lock unconditionally offers include the following;
They are super effective. Naturally locks are used to provide security, as for the Schlage connect locks they serve this duty effectively and more than three times better than the traditional locks. This is because they are capable of detecting the slightest movement or vibration at the door. As soon as something is detected at the door, the lock alerts the owner with an audible alarm. This lock normally has three types of alarms they include the following; Activity alert which is set to notify you when someone goes in or out of your apartment . Tamper alert which is set to notify you when the door is tampered with. Forced entry, this alarm notifies you when a significant force pushes the door. With these security alerts alarms, your security is significantly taken a notch higher especially considering the fact that you can customize the alarms to match your schedule or style.
They are exceptionally convenient. One of the outstanding benefits that Schlage connection offers is that it provides an easy key-free access to your residence. This amazing benefit is the key to free you from the torture of searching that elusive key after a long day at work. With the key less lock, you will also successfully avoid instances of misplacing, forgetting or even losing the only key to your apartment. The key less system is also highly customizable in a manner that will fit your style and needs as a homeowner. Apart from having your own access code, Schlage connect is also modified to store thirty different access codes (Hence you can allow your family members and friends access to your house with the access codes). The fact that you can literally control your front door from technically anywhere also makes it to be super convenient.
It is durable. Schlage connect meets the highest industry rating for security and durability. This is mainly because the screen effectively works in any condition, even when rained on. This also contributes heavily to its efficiency
Apart from the above mentioned general benefits of Schlage connect, the keyless lock system has many other uncountable benefits that are bound to make your experience with keyless security system unforgettable and ultimately necessary. After all who doesn't want to be in control of the front door of his/her apartment? No wonder Schlage connect is a top choice to majority of homeowner and property managers. Why don't you join this community too? The benefits that Schlage connect offers are very many compared to the disadvantages, that is if there are any.