I lost my car key – what should I do? This is the first question that comes to the mind of every person who has been stranded after losing their car keys. Being stranded is one of the most frustrating things in the world, but many people do not consider that it can also be dangerous. Depending on where you are stranded, it is important that you follow some basic automotive safety rules. If you are located anywhere that is closing, or in a parking lot, you can be at serious risk to criminal behavior. Here are some tips on what to do.
The first thing you want to do is assess your surroundings. Are there places that you can go that are public? If you are in a parking lot and isolated, you are putting yourself in danger. Look around for businesses or people, and get yourself somewhere that you can be around other people. This is also very important if you have lost your keys and the weather is bad. Getting inside should be your first priority.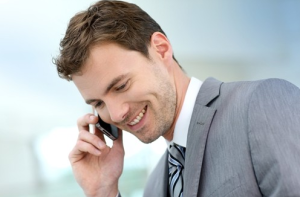 Once you have secured shelter, then it is time to make some phone calls. If you have a cell phone, this will be much easier. Call your automotive locksmith if you are too far away from home for anyone to help or if you have no spare keys made. If you do not have a dependable locksmith, then you will want to immediately get one. A trustworthy locksmith can be one of the most important things you can have when you are in a situation like this.
Securing a good automotive locksmith is rather easy if you do a little research. You will want to call around and find out who can actually work on your car. Some of the automotive locksmiths are unable to work on the newer types of keys such as transponder keys and electronic keys. Make certain that the locksmith can work on your vehicle first and foremost.
Once you know they are capable, then you will want to make sure they are licensed, bonded and insured. If they are not, then simply walk away. No locksmith is going to be a good one without all three of these traits. Make sure they are qualified and knowledgeable.
Now that you have a locksmith that is dependable, have them meet you in a place where you will be safe to wait. Locksmiths are usually mindful of the fact that they might have to meet you someplace other than where the car is located. For example, in the middle of an abandoned parking lot.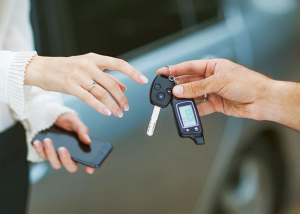 Finally, if none of these options are available to you, do not be afraid to call the cops. The police are there for situations just like this, and you need only let them know that you do not feel safe and that you are locked out of your car. Better to be too safe than find yourself the victim of crime.
One of the most important things that you would want to remember is that your safety should always come first. If you feel uncomfortable, then act on that feeling. Usually, when someone feels uncomfortable in these situations, they feel that way for a reason. Do not let some simple lost keys put you in a compromising situation. Get someplace safe, call your local locksmith and then stay safe until they get there.
Makes Of Cars Locksmiths Replace Keys
Acura
Buick
Cadillac
Chevrolet
Chrysler
Dodge
Ford
GMC
Honda
Hyundai
Infiniti
Jeep
Kia
Lincoln
Mazda
Mercury
Mitsubishi
Nissan
Oldsmobile
Pontiac
Saturn
Scion
Subaru
Toyota
Volvo