If you have just lost your car keys, and you feel like it is the end of everything, you do not have to stress yourself too much. Losing a key only means that you need to find another way of opening your car doors, igniting it, and using it just as you have been doing. You definitely are getting stressed because you believe that it is impossible to use the car until you find your care. However, as you will find out, the solution is nearer than you you can imagine. The best way of solving such a situation is to call an automotive locksmith.
Why You Should Choose A Locksmith
Although there are other options including contacting the dealership, a locksmith remains the best. This is because they can protect you from unscrupulous third parties that may have bad intentions. Many people have ended up buying faulty equipment and parts all because of such third parties. In addition to that, you can save a significant amount of money if you choose a locksmith. Most people perceive that dealerships have sufficient high-end quality products and therefore, they tend to sell them at exaggerated prices.
You also will like the services of locksmiths because they will give you a solution that is tailored to your needs. Unlike dealerships which may take long to even respond to your inquiries, a local locksmith will always be available and will arrive at your home or wherever you are within a few minutes of making a phone call. They always have a way of devising a solution even when things seem too difficult. For example, while you might be standing there thinking that you have to replace everything, you will be surprised when they come up with a more convenient option. Since they have been helping people with different types of cars, you can be sure that they will have a ready solution for you.
The Things A Locksmith Can Do For You
Programming The Key Fob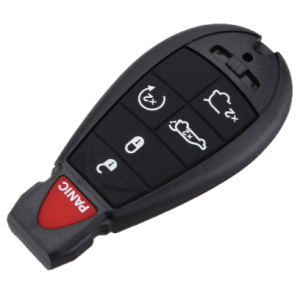 One of the requirements during the replacement process is to find a device that has never been programmed before. This is because fobs cannot be reprogrammed again to another car after they have been used. The best part is that you do not have to worry about this as long as you find reliable, reputable, and experienced locksmiths. They will arrive with the fob ready for the work and they will program it so that you can get access to your vehicle as fast as possible. All the other key-less entries to your car will also be programmed. Although this may seem like an extremely complicated process, it is a simple one for a qualified locksmith.
Programming The Transponder Key
Transponder programming is a task that is quite complicated compared to the rest of the tasks that locksmith will undertake. This is the reason why you need to find an experienced personnel to do it. For example, such devices have specific machine languages that you may not be able to understand. Professional locksmiths understand all these languages and therefore, you can count on them to fix everything. Looking around, you will notice only them know the perfect way to set the transponder so that the new key does not cause you a lot of trouble when using it. You definitely do not want to fix a problem today only to realize that you still have to deal with it every other day yet there are professionals that can fix it once and for all.
Making A New Key Without The Original

If the car key that you just lost was the only copy you had left, you do not have to worry. A locksmith can help you to create a new copy without even needing the original one. The best locksmiths do not need an original in order to replicate a key. For this, you need to verify that you are the owner of the car by providing the vehicle identification number. After that, the key will be cut and you will get access to your car again.
To get the best services, you should choose the best locksmiths. Even though there may be many in your locality, do not just trust everyone. Make sure that they have what it takes to solve the problem at hand without creating new ones.
The Many Cars Locksmiths Replace Keys For
Buick
Cadillac
Chevrolet
Chrysler
Dodge
Ford
GMC
Hummer
Jeep
Lincoln
Mercury
Oldsmobile
Plymouth
Pontiac
Saturn
Acura
Audi
BMW
Daewoo
Daihatsu
Honda
Hyundai
Infiniti
Isuzu
Kia
Lexus
Mazda
Mercedes
Mini
Mitsubishi
Nissan
Rover
Saab
Scion
Subaru
Suzuki
Toyota
Volvo